Artuby: The biggest jump in Europe!
Sunday 7th April 1996 saw my return to bungee after three and a half years of not being able to afford it. What better way to start again than the biggest in Europe at the Gorge Du Verdon in the South of France. It's a 182m (nearly 600ft) although sadly the drop isn't that much. I went along on one of the Dangerless Aerial Sports Club trips and it was a really great time. Here's the loons I went along with, and here's a passport photo we took!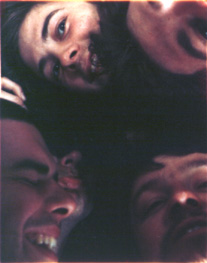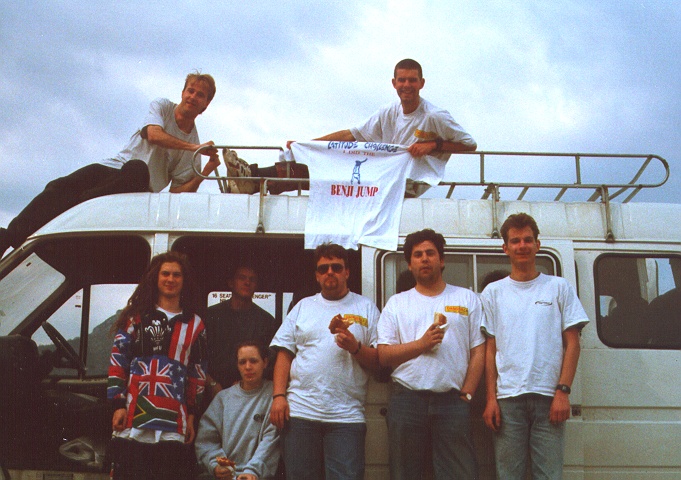 The Iron Chicken, Me, Mother Clanger, Steve, Lucy, 12 Screws, Mike, Captain Chunder
---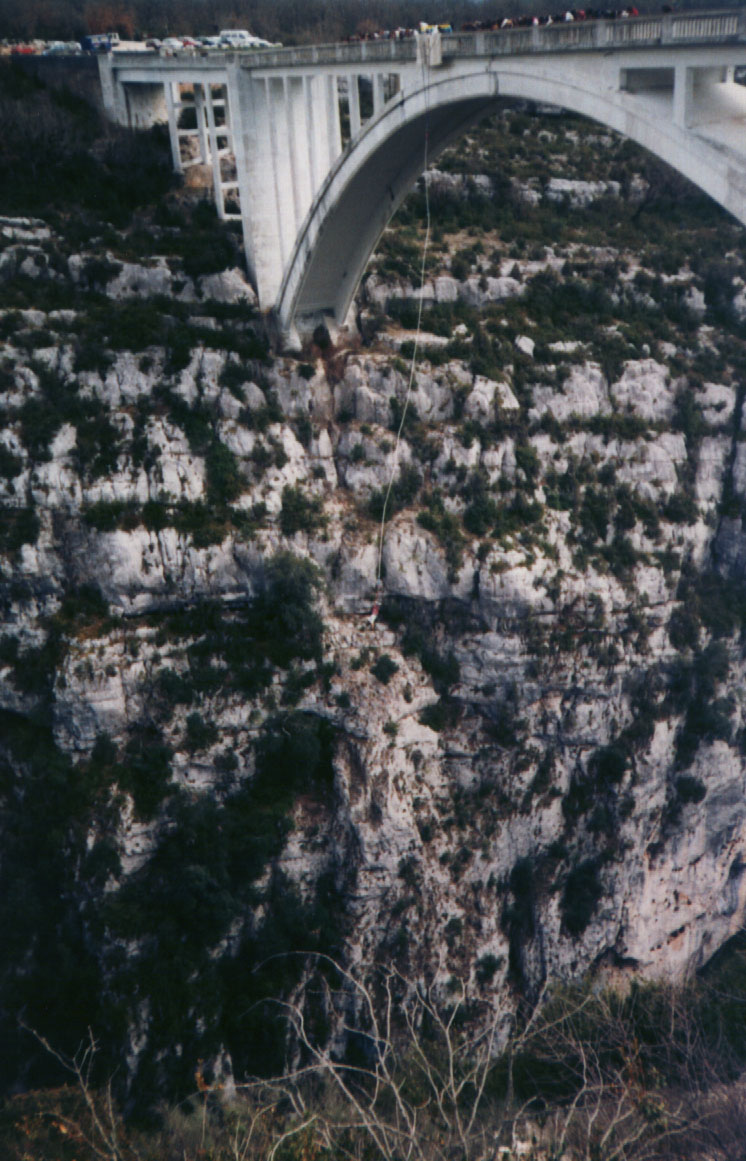 Here's my jump. The jump was very good, but there certainly wasn't enough freefall. I was rather pleased that I managed to do a nice tuck at the top of the first rebound and do a really nice somersault to set myself up for a nice swallowdive on the second drop.
Here's a picture of the bridge from the other side.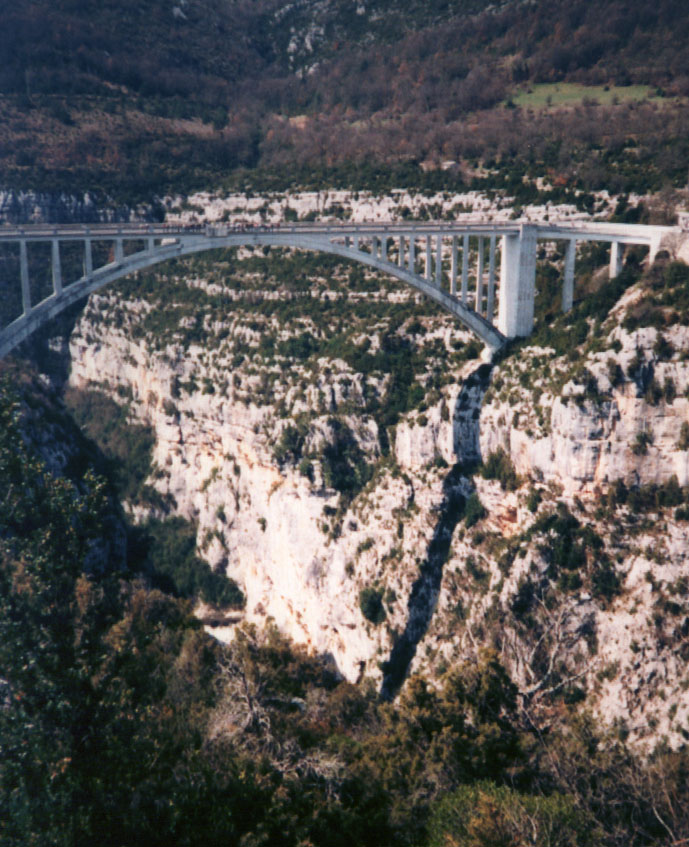 You can read what I have to say about the club in the club listings