Over The Edge Heli Bungee
This Bungee Jump was organised by Dave Wilson with Over The Edge Bungee. They jumped 122meter of mil. spec. cord from a height of 455 meters.
Also check out Over The Edge's other pics.
I (Bungee Zone webmaster Alex) was supposed to be at this jump but my flight was grounded in Labrador for 4 days because of the September 11th 2001 terrorist attack on the US.
Other sites related to this jump: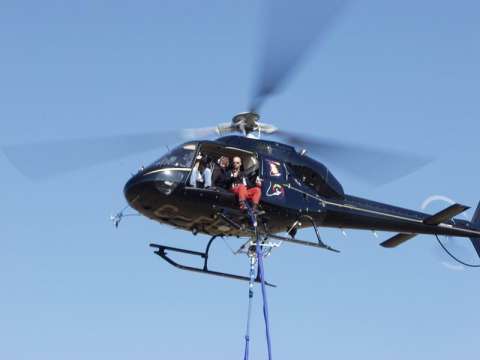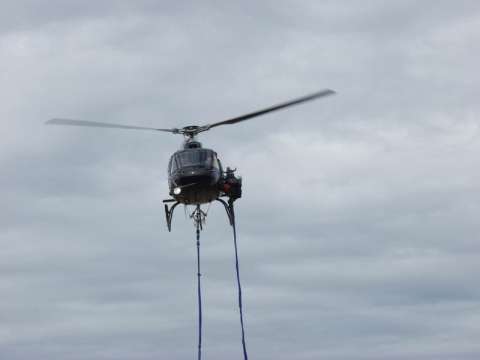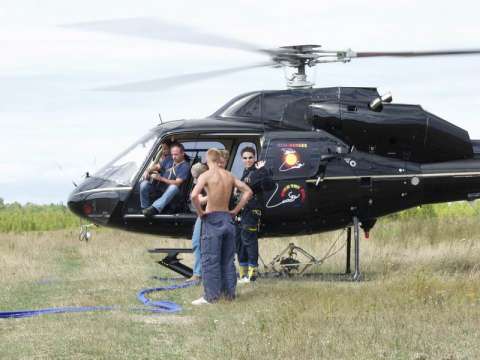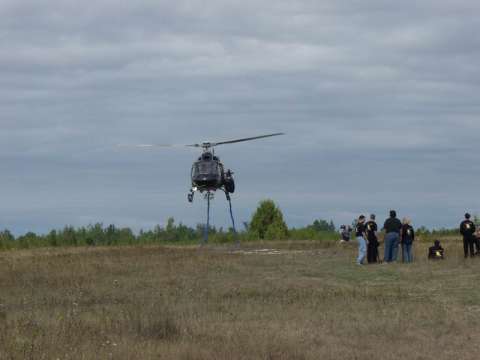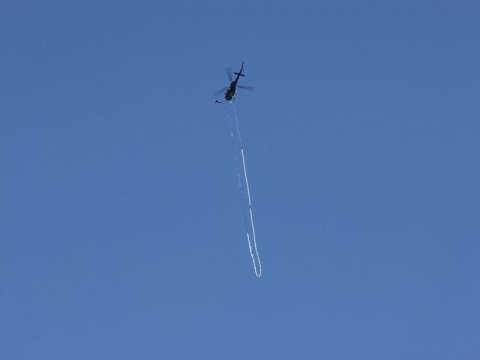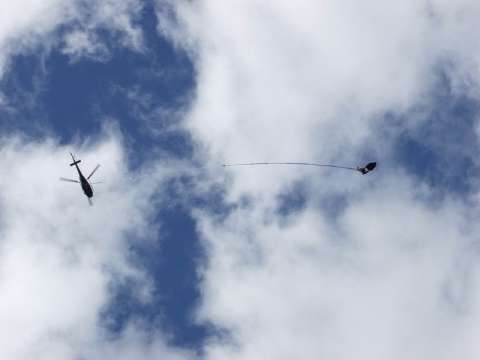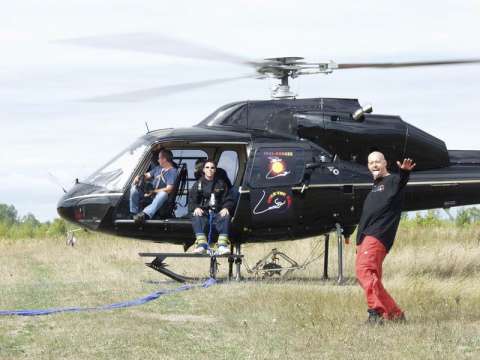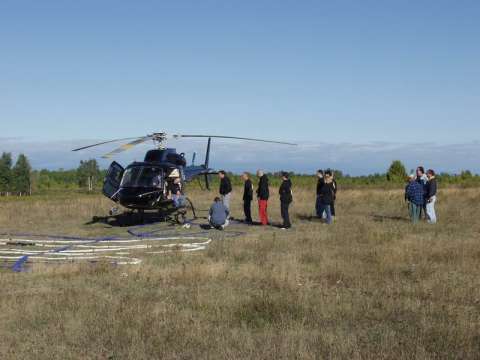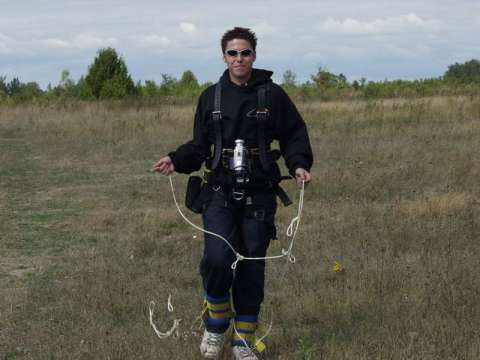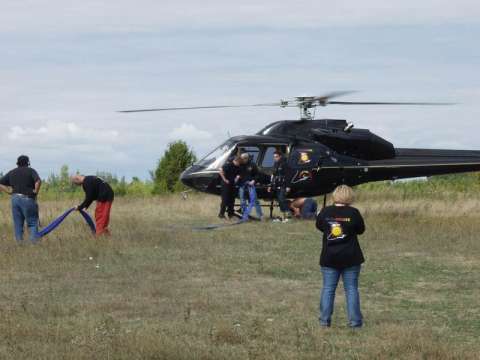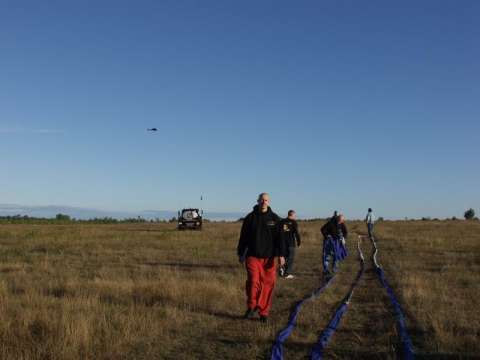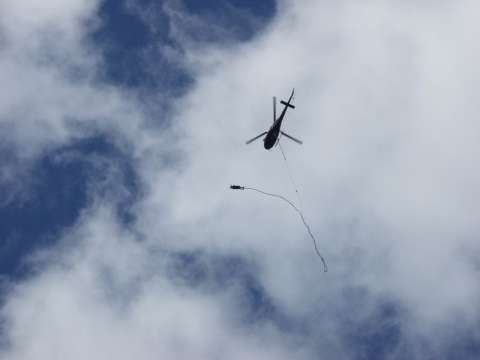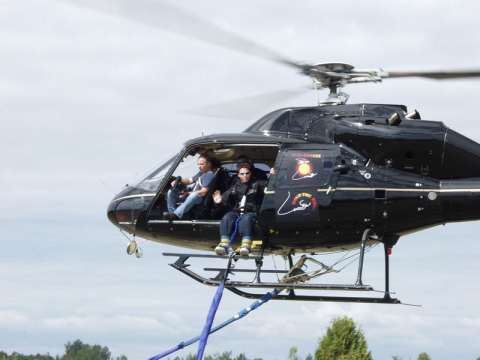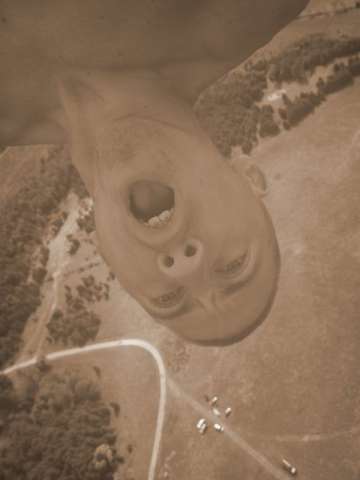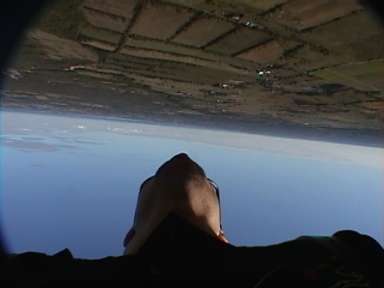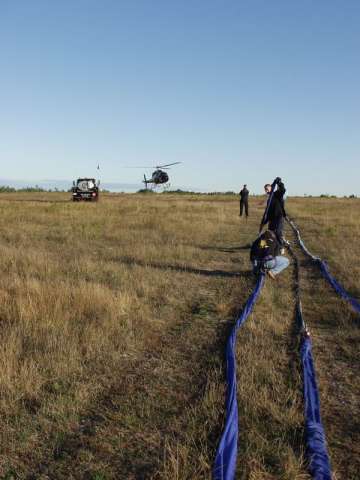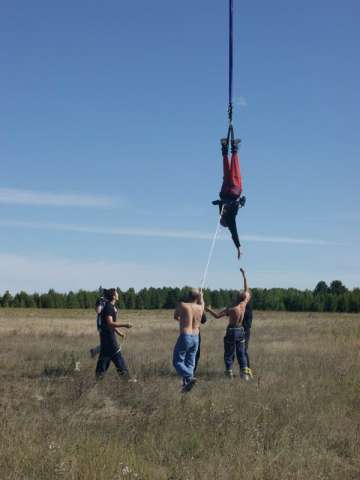 There's more on Page 2